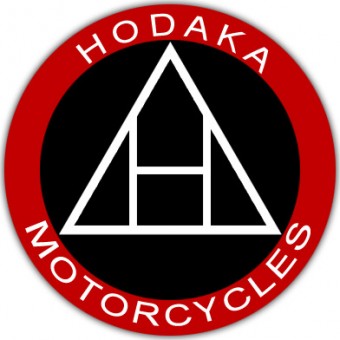 Hodaka was a Japanese-American company that manufactured motorcycles in the 1960s and 1970s, with its headquarters located in Athena, Oregon. Hodaka was a subsidiary of Pabatco, short for Pacific Basin Trading Company. Motorcycles were a main product being traded from Japan, but their supplier went bankrupt, making Pabatco motorcycle-less. Knowing that American's were wanting quality off-road bikes, they decided to manufacture their own brand.
The first of the Hodaka motorcycles was the Ace 90, and was introduced in 1964. The Ace 90 was a single-cylinder two-stroke, and was very powerful for that day and age. It was also street-legal, which was unheard of beforehand. Hodaka Super Rats were introduced to the United States in 1970, and were an immediate success. The Wombat and Combat Wombat were released in the early 1970s, and were much better for racing than the Hodaka Super Rat.
The large size of Hodaka's competitors, the US Dollar to Japanese Yen conversion rates, as well as general economic weakness caused Hodaka to close its doors around 1980. While Hodaka didn't have a really long life, many credit them with beginning the trail-bike trend in the United States.
The Hodaka model list includes the Ace 90, Ace 100A, Ace 100B, Ace 100B+, 100 Dirt Squirt, 100 Road Toad, 100 Super Rat, Ace 100 Super Rat, Bullfrog Trials, Thunderdog, Super Combat, 125 Combat Wombat, Wombat, 175SL, 250SL, and the 250ED.