1976 Suzuki RM370A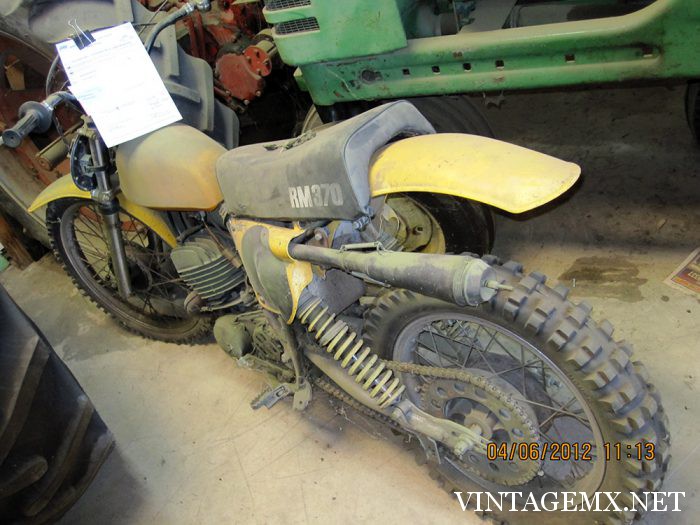 I'm sure you've heard, "If you love something, you set it free". Well, in Steve's case, you buy it back nearly 4 decades later! Check out this completely restored 1976 Suzuki RM370A by Steve Stavrakakis and read his cool story!
Here's my exact 1976 RM370A that I pulled the Holeshot on at Hangtown '77. The family I sold it to in 1979 still had it! I found it leaning up against a tractor in their shed for over 30 years! I restored it back to showroom new, and it now lives in my living room near my '75 YZ250!
– Steve
1976 Suzuki RM370A Information
Did you know that Suzuki only made the RM370 model for 2 years, 1976 and 1977? In 1978 the RM370 was replaced with the RM400. 1976 was the first year Suzuki used the new lighter chrome-moly frame as well. The 1976 Suzuki RM370A Cyclone also featured the newly designed power reed intake valve. The '76 featured a 5 speed transmission and the new "Tru-Track" suspension for an impressive 8.44 inches of travel. The lightest and arguably the best handling bike in the class in 1976 weighed in at 225 pounds. The 1976 RM370A is an open class beast with a smooth power band while putting out around 40 horse power.
Thanks for sharing your RM370A Steve! What do you guys think of the '76 Suzuki RM370A? Share your comments below!