1971 Ossa 250 Stiletto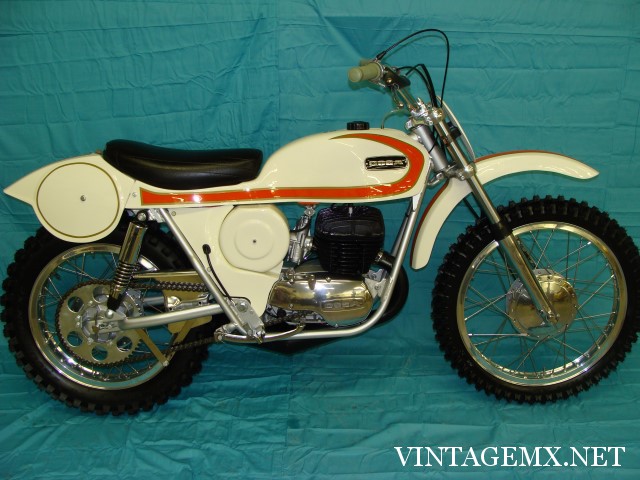 This 1971 Ossa 250 Stiletto is another beautiful restoration from Mark Albertus of Ridgetop Restorations.
Here is another very rare bike, saved from the crusher. It was in very poor shape, but most of it was there. Stripped to the frame and painted Ossa silver. The fiberglass rear fender and number plate had been partially cut off. A used correct rear fender was obtained, and refinished as well as the tank and seat combo. Engine was froze. So a new crank, bearings seals gaskets and piston and rings were installed. Correct IRZ carb was restored. Correct original Betor shocks were rebuilt and restored. Every nut, bolt etc was carefully put back to better than original condition. Another true collector, from Ridgetop Restorations.
1971 Ossa 250 Stiletto Gallery
---
Have you owned or own an Ossa Stiletto? Share your comments and experience about the Ossa Stiletto below!