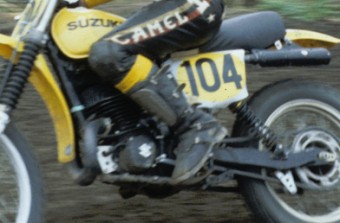 Need to polish off your vintage look with a great pair of old JT, Axo or Scott mx boots? These boots aren't as comfortable as say a new pair of alpinestar tech 10's, but they are every bit as stylish. There's nothing like a pair of vintage Hi-Points to polish up.
One of the first brands and makes of motocross boots was the Full Bore from Sidi.
Another popular brand during the 70's was Norstar. Karsmakers were full grain leather boots with laces and 7 buckles, and are very rare to find nowadays. In the late 70's and early 80's, Alpinestars made a very stylish boot after the famous racer, Malcolm Smith.