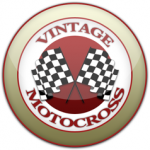 @keganv
active 1 day ago
Lately we've been receiving some bike submissions with no images. We can't post your bike to the showcase archives without seeing it! If you've recently submitted a bike and don't see it in our showcase, please re-submit it and upload some photos. Thanks guys!
View
Caleb Elliott and Admin are now friends 1 year, 3 months ago

Got my XR75 restored today! Very excited!

just saved a hodaka ace 100b. from the scrap. engine has compression and its has most all of the part to get it running.

Hello all. I am looking for help on restoring four bikes. Currently have 21 in the collection, most get ridden often, but four are vintage and I want to bring them back to life. 1968 Kawasaki, 1971 Suzuki, 1974 Yamaha and a 1982 Honda.

New radiator shrouds on the way for the 87 YZ. Still a long way to go, but the parts are slowly coming together. The boys and I agreed to pass on the SUPERCROSS in Indy this year in favor of getting the yz up and running. Hope they aren't DOUBLY disappointed.

Well, your boy Dungey had a good night. Second place ain't bad!

I KNOW!! My friend told me he came in behind…..whomp whomp whomp….Villian poto! ! I sure hope Dungey has something he's not let out of the bag yet. He's not going to get that #1 by riding conservatively against Villipoto. Either he's got to have a plan to push him to make a mistake, or he's gotta seriously start getting after it. Have you…[Read more]

The YZ is building some steam. However, the cash flow has slowed down, so I will be gathering the "from the less than 20 bin". Now is where I will be getting tubes, grips, etc. all the stuff that can be gotten without breaking the bank. Does anyone know of someone who makes a "stock" 87 yz tank. All that I can locate are 3.1 gal. aftermarket ones.…[Read more]

I have finished my '77 RM100B rebuild, with the exception of a carburetor. I have been unable to find the correct 30mm unit. It must have the bowl overflow nipple exit out the side of the bowl (or front). Sudco has the round slide 30mm, but the overflow exits out the rear of the bowl and makes contact with the engine cases.

Project 87 YZ 250 on the move. I have a rod, piston and rings, wheel bearings, and several other items on there way as we speak. It will still be a while, but, at least the ball is rolling.