Malcolm Smith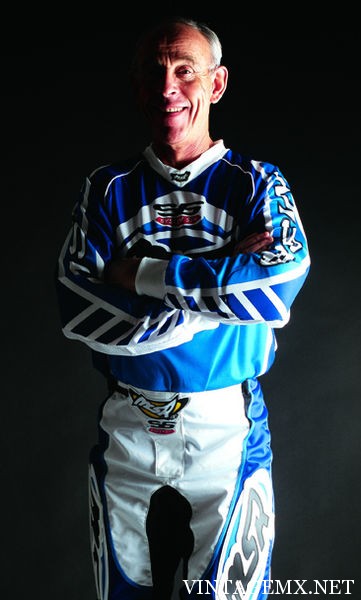 Malcolm Smith was born on March 4, 1941, in British Columbia, Canada. At the age of five, he and his parents moved to Southern California, where he would begin riding dirt bikes, and eventually build an empire. Smith began riding a Labretta scooter at age thirteen, but got his first dirt bike, a 1949 Matchless, when he was fifteen years old. He entered his first race that same year, and received second place. He went back and raced a month later and won.
Smith gained a small sponsorship from Nick Nicholson and began racing on Greeves motorcycles. Smith had a passion for the business-side of motorcycling, and helped build engines for K&N. While competing was only for hobby, Edison Dye came to his shop in the mid-60s with a proposition. Dye was beginning to import Sweedish-made Husqvarna motorcycles, and wanted Smith to be their main racer.
Although hesitant at first, Smith decided to take the deal because Dye said that he would pay for Smith to race the International Six Day Trials (presently called the International Six Day Enduro), which was a dream come true for Smith.
Malcolm was entered in the 1966 International Six Day Trials on the Husky, which he ended up being very fast on. Although the Sweedish terrain was vastly different than what he was used to in Southern California, Smith was able to finish second. The next year, the ISDT was in Poland, and would begin Smith's gold-winning career. He won eight gold medals in ten years, making him the most successful American in the ISDT at that time. He has also won three Baja 1000s, four Baja 500s, two Mint 400s, and two Roof of Africa Rallyes.
The success that Smith experienced landed him as a co-star in the motorcycle movie On Any Sunday, alongside Steve McQueen.