Custom 1976 Suzuki RM370A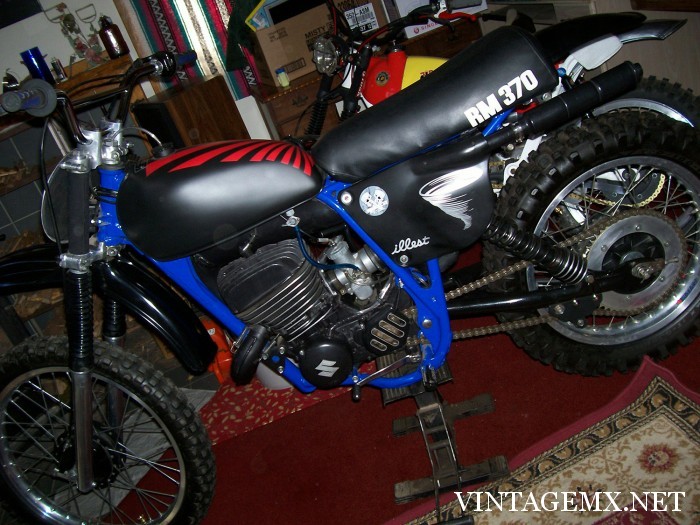 Today we have a custom 1976 Suzuki RM370A. Obviously not your typical restoration, owner Scot Huddle took some creative freedom!
Well, she's not stock! We gave her just a little-bit more performance! From her Suzuki blue powder coated chromoly steel frame, the engine block freshly painted with 1800 degree high-temp heat paint along with cylinder, head and chamber with silencer. This engine is her 3rd. Bored, ported and polished and her bottom end is perfectly sound.

Her transmission is impeccable. New wheel bearings, front and rear new tires, front and rear new valve stems and crown valve caps. New seat cover, handle bars, grips, alloy front number plate and fork socks. Fresh paint and graphics, kick starter rubber boot, shift lever boot, all balls swing arm kit, all balls new stem bearing kit, and upper gasket kit.

This bike has been a on-going 8 year build. She's been pampered, not really ridden. when she started looking good she was blanketed and put on a stand regularly started and run and put away. Make no-mistake this RM is ready for some vintage racing, any takers?
Thanks for sharing Scott!