1990 Yamaha YZ490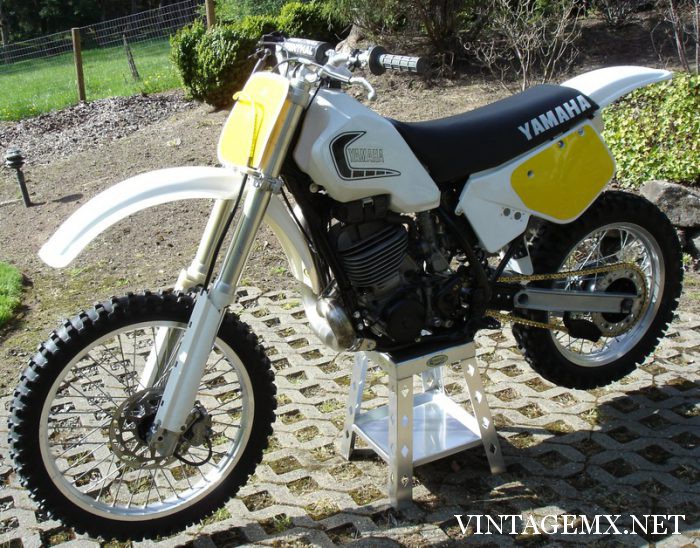 Thanks to Lou Blanchard, this showcase vintage mx'er will excite our big bore addicts! Check out this custom restored 1990 Yamaha YZ490! Here's Lou's comments on his Yamaha.
Total rebuild and added a 1992 WR500 frontend. Built with the need to clean up the design and soften the color scheme to the way I would've liked Yamaha to have built them back in the day. What a wonderful bike to ride. With a welded up and recut combustion chamber, this thing runs so smooth and before you know it, scary fast! Enjoy!
1990 Yamaha YZ490 Facts
The air cooled 1990 Yamaha YZ490 was the last year for the model since it's debut in 1982. However, Yamaha continued to produce the WR500 from 1991-93. The YZ490 was known for having a host of issues including vibration, seizing, as well as suspension and handling problems. Many VMX racers today have worked out those issues with their YZ490 machines, like Lou, and rip the open class!