1989 Honda CR125R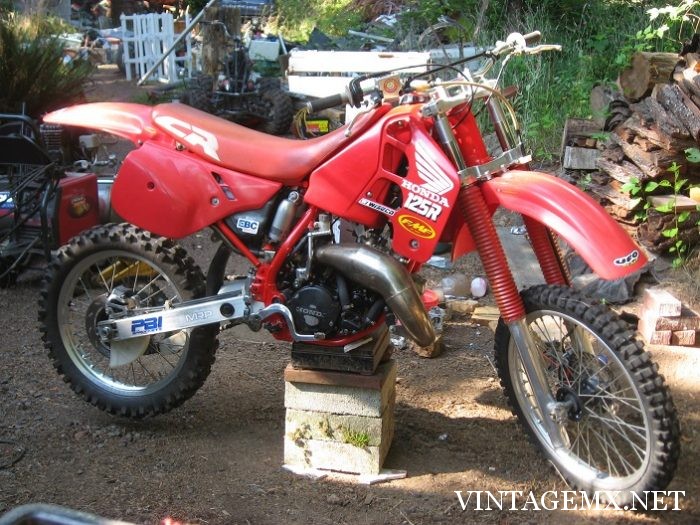 Another example of the 1989 Honda CR125R. This one belongs to Robbin and here is what he says about his red rocket!
I bought this bike in a basket, some parts were lost. New UFO plastic, Wiseco piston and rings. Rear wheel was broken from some one not having the sprocket bolts tight. So, I had a local guy weld and re-machine it back to working order. I have taken great care to leave this as stock as possible. This picture is 1 year old, this is 2021 now. I hope you all like it, I am very proud of it.
Thanks for sharing Robbin!
Leave your comments and experience on the 1989 Honda CR125R below!