1985 Yamaha YZ490
Today we're taking a look at an impeccably restored 1985 Yamaha YZ490 from our new buddy Chris. Yamaha produced the YZ490 from 1982 until 1991 after discontinuing the YZ465. This open class beast was the last in the 500 class to still be air cooled. That didn't stop Broc Glover from taking his 6th championship with it however!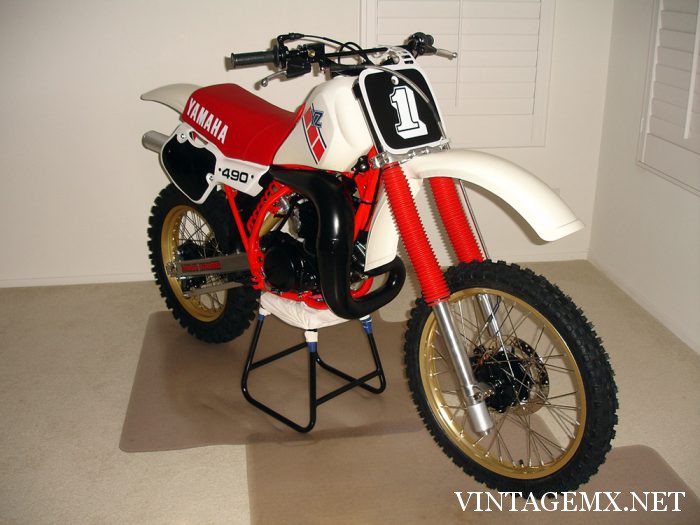 In an attempt to help with braking and stability, the 1985 YZ490 was the only year of 490s with the "BASS" feature, (brake actuated suspension system). When the rider stepped on the rear brake, the rear shock's compression was lessened, managed by a cable attached to the rear brake pedal and the rear shock.
The 1985 Yamaha YZ490 featured a 4 speed gear box, a 40mm Mikuni carburetor, a dry weight of 230 pounds, and had a retail price of $2,699.
This 1985 Yamaha YZ 490 is completely restored from top to bottom. The restoration includes re-sleeved cylinder, all bearings & seals replaced new piston & rings, clutch plates, new brakes, reeds and air filter. Also the forks and rear shock have been rebuilt. The carburetor is rebuilt. The frame and most parts are powder coated and all bolts are nickel plated and or are new.

This YZ is not for sale, it currently lives in the living room of my house where it will stay unused and in new condition.
Thanks for sharing your YZ'inger Chris!