1984 KTM 125 MX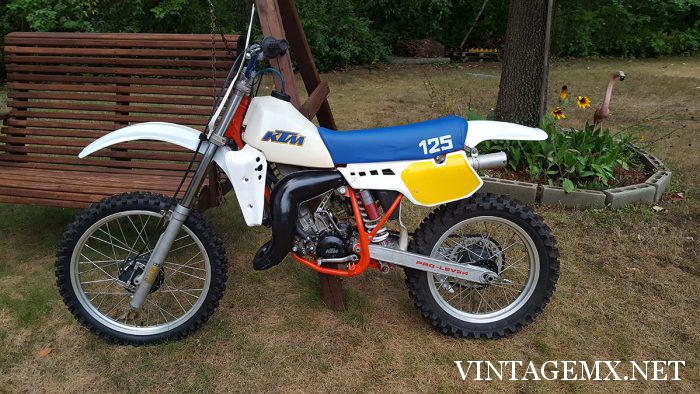 ---
It is with a thank you to Paul Grudgen of Belchertown, Massachusetts, we get to check out our latest showcase bike, a classic 1984 KTM 125 SX! Here is Paul's story about his KTM.

I bought this brand new in the fall of 1984 from Cycle Dynamics in Feeding Hills section of Agawam Massachusetts and have had it ever since. Famed rider Al Zitta was the owner. It sat in my basement for years, had 2 kids, etc. Decided to strip down to frame and re-assemble with new parts and paint. Thanks to Andre Horvath I was able to restore my bike for the hard to find pieces.

I rode it last fall at Southwick, vintage weekend. I'm 61, and not as fast as I once was.
I think it is safe to say that most of us aren't as fast as we once were Paul, Thanks for sharing your KTM!