1979 Yamaha YZ250 OW Replica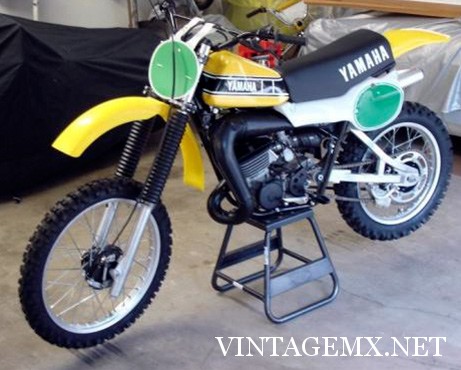 This beautiful showcase submission is a 1979 Yamaha YZ250 OW Replica from owner and restorer, Lou Blanchard! Below are Lou's words about his bike.
This 1979 YZ250, though common, represents my affection for what Bob "Hurricane" Hannah was doing on the circuit in that period. He was so cool, and fast, and that OW of his (now owned by Terry Good) was the coolest of factory bikes. Since there wasn't many of those OW's built, I thought I'd at least make a gallant effort to copy it.

A total nuts & bolt restoration/rebuild was complete with a factory type YAMAHA tank stripe. Translucent number plates like the OW's and an actual OW front brake unit, (thx Terry). It also now sports a factory silencer & forks, NOS rims, stainless Buchanan spokes, and a Works Performance shock. It started second kick but has yet to see dirt. It sets in the office where I daydream of those unbelievable Hannah victories. – Lou Blanchard
1979 Yamaha YZ250 OW Replica Galler
What are your memories of the 1979 Yamaha YZ250 and Bob Hannah? Please share in the comments below! A big thank you to Lou for sharing his stellar bike with everyone!