1978 Yamaha Cheney NEB 600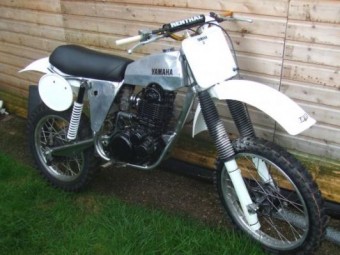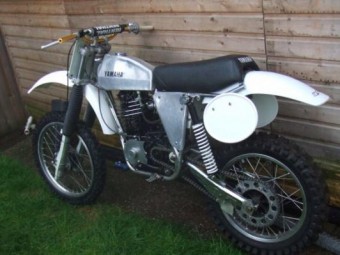 Here is another rare beast of a bike from Mike Owens of Stafford, England. This is his 1978 Yamaha Cheney NEB 600!
What can you say?! The beast… built by Eric back in 1978. The bike features period NEB Engineering modifications inc. Forged crank, connecting rod and piston. It breathes through an Amal 38mm Mk 2 carburetor. The motor has the flywheel removed to let it rev… and I can assure you, it revs!!

The bike is original apart from the seat which was replaced. The XT seat it should have is far too big. Pics show bike with a pair of old shocks on, it now has its original Sachs Hydrocross units in place. This is a very quick bike.
Thanks for sharing again Mike!