1976 Yamaha XT 500C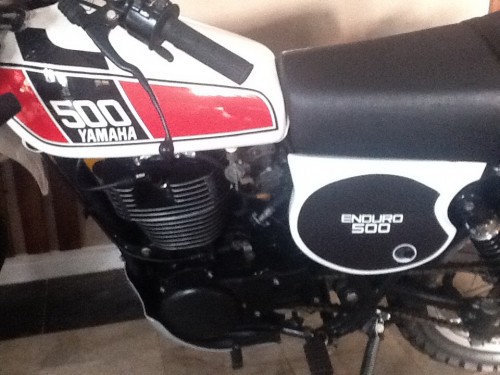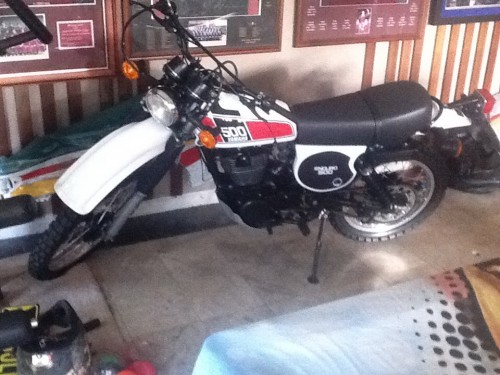 The Yamaha XT 500C was an extremely popular enduro bike produced from 1975 to 1981. The Yamaha XT 500 featured an 18″ rear wheel, and a 21″ wheel in the front. The massive twin-valve 499cc engine was fed by a 2.3 gallon tank and revved through a 5 speed gearbox.
This 1976 model comes to us from Udo Jattke in Cairns, Australia.
Bought this bike as a wreck and sourced the parts all over the world. The aim was to rebuild this bike to the same as I had when I was just 17. With a lot of sourcing, I was amazed what parts I could get from the U.S. and GB. I have totally rebuilt the motor and use this bike as my every day rider. I am also completing a TT500D which also is coming up just great and should have photos soon.