1976 Suzuki RM370 Moto-X Fox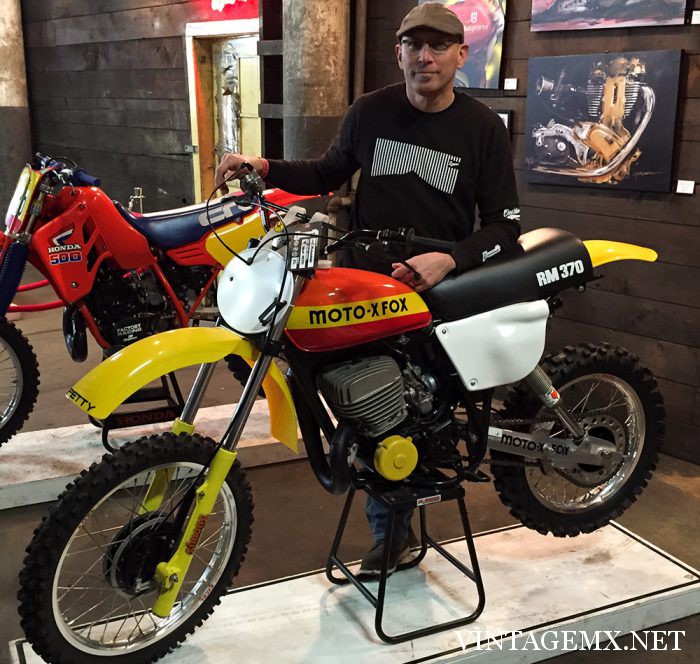 Thanks to Luis Blanchard, we get to check out a 1976 Suzuki RM370 Moto-X Fox racing replica! The 1970s Moto-X Fox team were some of the fastest non-factory riders at the time, including Mark Barnett, Steve Kise, Pat Richter, and Mickey Boone who rode the RM370.
This 1976 Suzuki RM370 was the culmination of my fondness for the Vintage Moto-X Fox racing effort and products. I grew up in NorCal watching many of the local hotshots competing with their products as well as witnessing the rise of Fox factory riders to the major factory efforts. The bike was a clean low hour bike and so many of the people I call fellow enthusiast have helped by providing me with those wonderful vintage FOX parts knowing I'd do my best to build up a bike worthy of display. The bike has shown well as at several events and starts 2nd or 3rd kick and has only a few shakedown laps on a local track. Still one of the best looking bikes of the era and those products helped to make MX what it is today. Special thanks to Scott @ Hillsboro Motosport for your support.
1976 Suzuki RM370 Moto-X Fox Gallery
Thank you for sharing your ride, Luis! What do you guys think? Leave your comments below!