1976 Bultaco Alpina 250 Model 165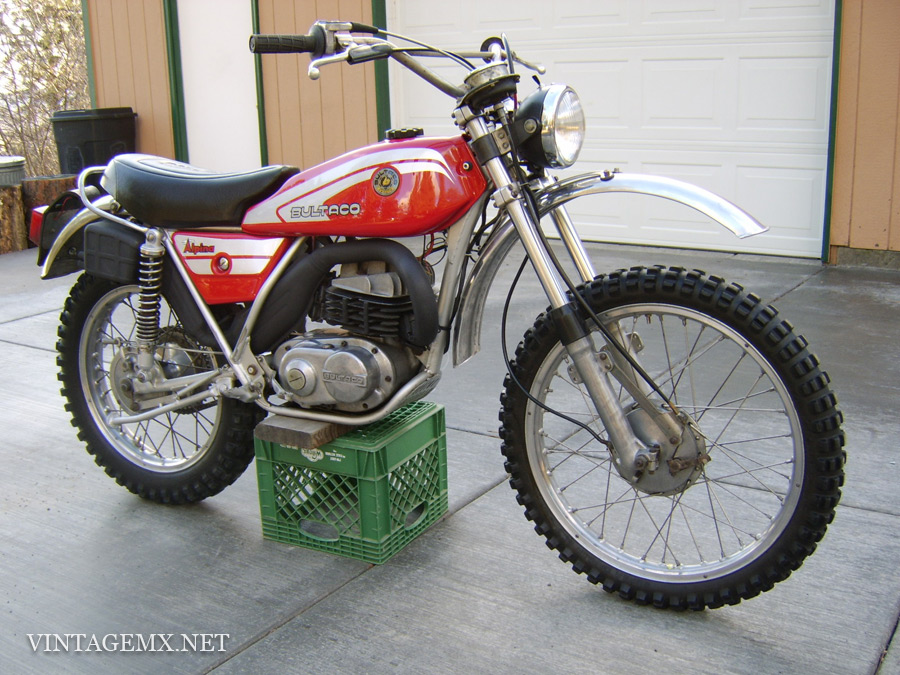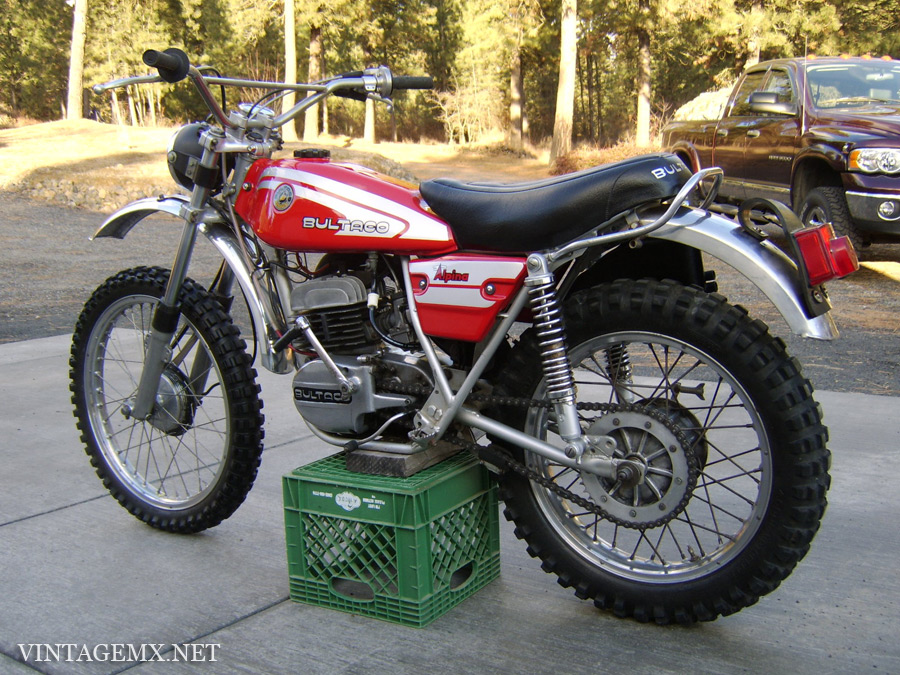 We are officially jealous, Kenneth has shared his 1976 Bultaco Alpina 250 Model 165 with us today, and of course it's a great looking bike, much like his others! If you haven't seen them, here are the links: 1974 Bultaco 360 Pursang, 1967 Greeves Challenger.

This baby is a 1976 Bultaco 250cc Alpina Model 165. I bought it from the original owner near Spencerport New York in 1985. I stored it for many years, then decided to restore it in 2007. It's totally stock, except bored one over, and a fresh top end.

The awesome re-paint job was done by Ed's Bultaco in Kerrville, Texas. He does amazing work! Started and ridden every summer, this bike likes to be ran. Another nice piece of Bultaco history.
Thanks again for sharing your beautiful vintage machines, Kenneth!