1974.5 Maico GP 440
This 1974.5 MAICO GP 440 showcase bike is shared from Skip "Holeshot" Harley! With a name like that, you know it's gotta be a good story!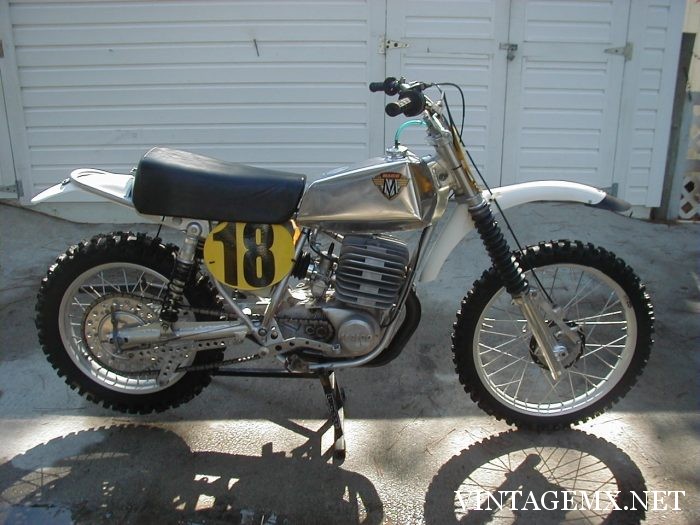 1974.5 Maico GP 440, replica of Willi Bauer, Gerrit Wolsink and Adolf Weils factory bikes from 1973 used in the Trans AMA series where the German MAICO Team took 1st, 2nd and 3rd places. This bike has Andre CZ bend bars, 250cc small clutch, blueprinted, polished port top end by Eric at MAICO ONLY, Wheelsmith pipe with my mods tuned to this engine, Mikuni carb, Wheelsmith pegs, chain guide.

In 1999 I got a 3rd overall in the state the first year I started racing again at 45 years old. The year 2000 came around and I was a different person, I was hungry for it more than I was when I was a kid. The 2000 season was great, 12 holeshots out of a 15 race series in the Florida Vintage Motocross Championship Series. It was a great time racing again and achieving the goal of a championship years after I started in 1974 as a MX rider on the exact same model bike. I also raced two Nationals that year, one in Florida 2/5 (4th place, I was running in 2nd but crashed in this moto but got back to 5th). The other in Georgia 6/9, (8th place), I should have stayed home. I experimented with aviation gas, the bike ran terrible and I wasn't on my game. I had more fun that year than I can ever remember. Great people, great friends, great tracks, GREAT MAICO and a bit of luck!
Thank you for sharing your Maico Skip!