1973 Yamaha DT360 – MX360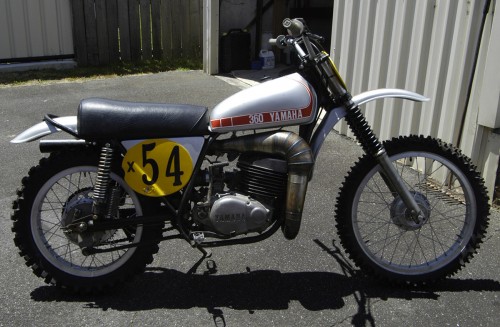 Here is yet another a tricked out "frankenbike" from one of our buddies from down under, Iain Cameron of Tasmania! This time he shares an iron horse based on the 1973 Yamaha MX and DT models, a 1973 Yamaha DT360 – MX360.
Another bike built from the parts box! The frame is a 1973 Yamaha MX250, the motor is from a Yamaha DT360, but the top end is from an MX360. This bike was built completely from my spares box except for the pipe, which was done by GMC in Victoria. The carburetor is from a YZc400, and airbox is an SC500 item.
This machine truly looks like it would be a handful of throttle and fun! Thanks for sharing, Iain!