1973 CZ 400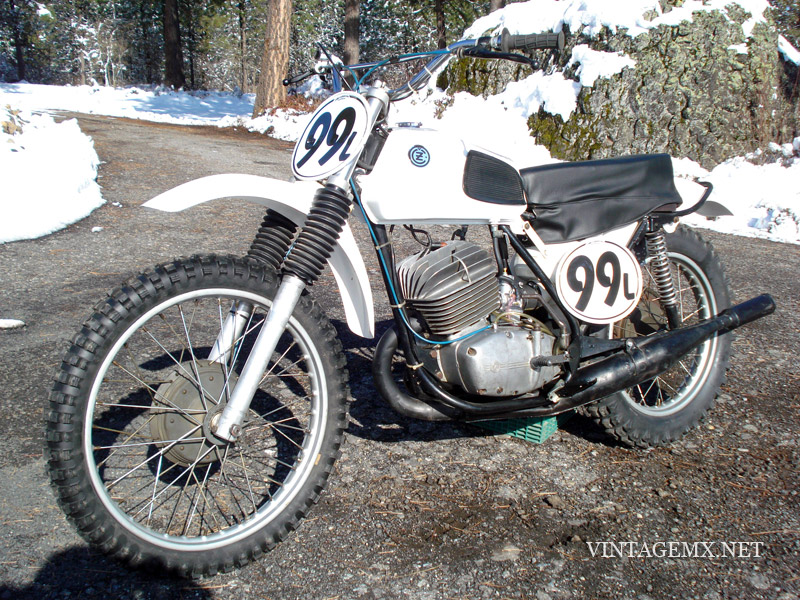 Kenneth Jordan of Mead Washington has shared another great vintage mx machine with us. This time it's a 1973 CZ 400. Here's what Kenneth says about his 1973 CZ 400.
Just picked up this awesome 1973 CZ 400. Don't know much about the history of the bike, but bought it locally from an old flat-tracker here in Washington State. Bored it one over, and installed a new WISECO Pro Lite piston. Also bolted on a new 34mm Mikuni carburetor, with the hope of building a competitive AHRMA machine. Thanks to Charlie at CR High Performance Products in Fallbrook, CA, for his help.
Read more about the history of CZ motorcycles here!
Kenneth's other bikes:
1976 Bultaco Alpina
1974 Bultaco 360 Pursang
1967 Greeves Challenger