1971 Suzuki TM400R Cyclone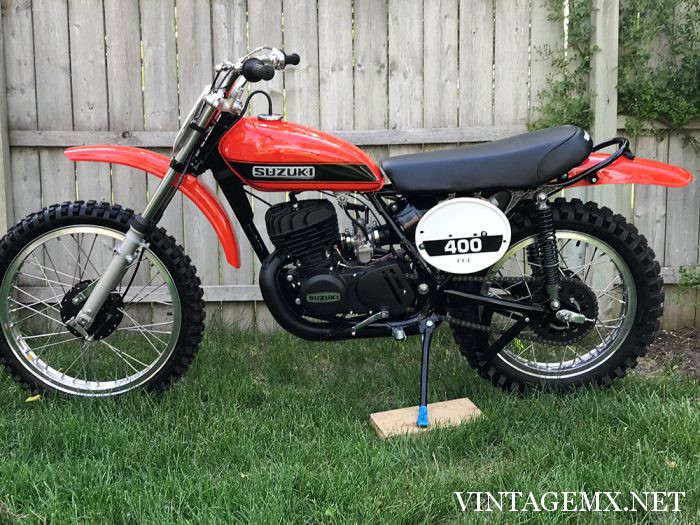 This showcase 1971 Suzuki TM400R Cyclone was restored and shared with us from Thomas Scott. He lovingly calls this bike, "The Beast".
Just finished restoring this great bike, did it for a friend of mine. A complete restoration to make it as original as possible, this is the most dangerous bike ever built. Anyone who rode this beast broke something. It was the first year for CDI and oil injection on these bikes. It was so erratic, they just could not race it. The beast has a five speed box, 40 horsepower, Mukuni carburetor, 6000rpm, and brakes that worked.

He owned one when he was 18. The suspension was not too good and the bike vibrated so much, it cracked the frames on all of them. He has magazines with the test on this bike from 1971, also has all manuals for the bike. These are not seen too often and we wanted to share with all the vintage enthusiasts. We hope you enjoy this Suzuki TM400R Cyclone.