1970 Husqvarna CR 400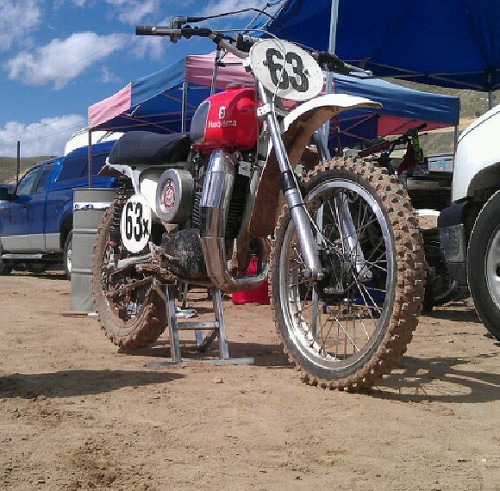 Here is a fantastic example of a 1970 Husqvarna CR 400. A few mods and definitely a head turner, this Husky belongs to Tom Kennedy of Salt Lake City, Utah. Tom keeps his comments short and sweet.
I've owned this 1970 Husqvarna 400 for the last 13 years. Raced regularly at the Boise Inter AM Vintage race. This bike now has Mag forks and a Circle F pipe. 4 speed transmission and very reliable. No trailer queens here!
As most of you know, this is the model that Steve McQueen would go onto make famous so famous in the 1971 film On Any Sunday
. Thanks for sharing Tom!
Leave your comments and experiences about the 1970 Husqvarna 400 Cross below!