1970 Hodaka Ace 100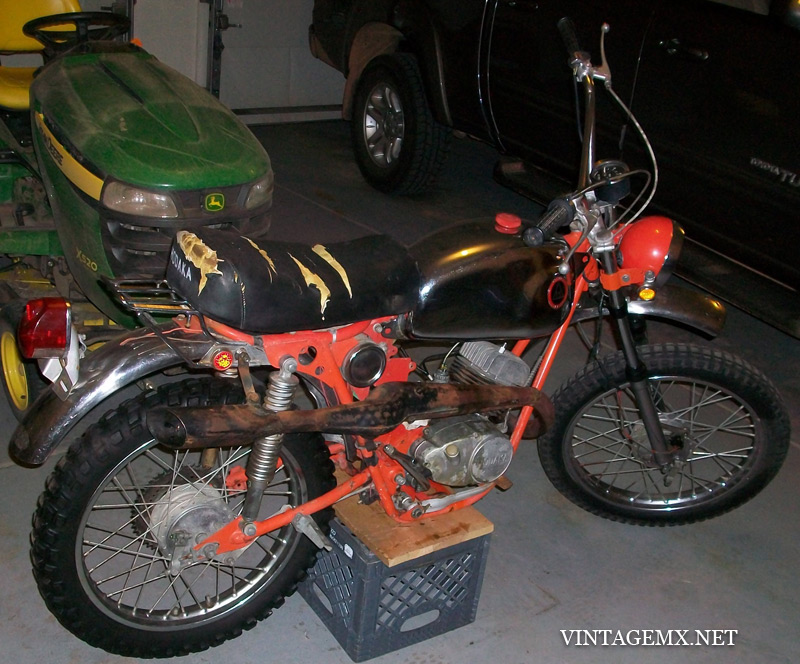 All of you Hodaka fans out there will appreciate this 1970 Hodaka Ace 100. This Ace 100B belongs to Alex Kwarta of Englewood, CO. Alex's description of his Hodaka is short and sweet.

My first bike, and a work in progress.
We understand works in progress, we have a few of them too… Hopefully Alex will show off his Ace 100 with us again when he's done with his restoration.