1970 CZ 360 Sidepiper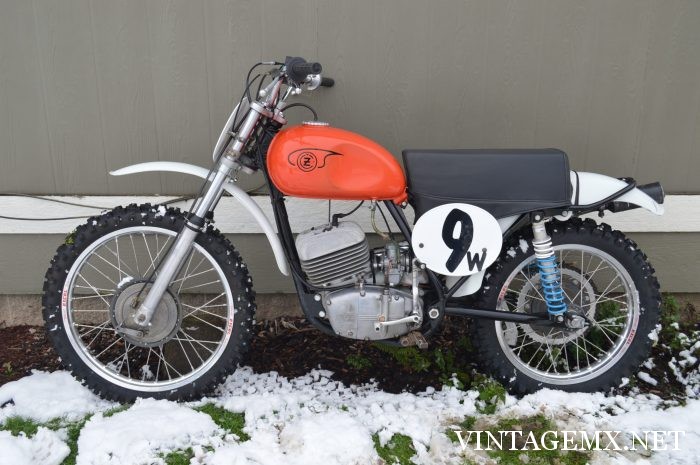 This excellent bike and story belongs to Clay from the Pacific North West state of Washington.
I recently had the pleasure to buy back my 1970 CZ 360 Sidepiper, which I raced successfully to many class championships during seven years from 2006 through 2013 at AHRMA and Pacific NW VMX Series events. I then sold it to a friend in Washington state, which I immediately regretted, after doing so. I began my search for a sidepiper in 2018, and couldn't find anything until the Summer of 2021, when I located a 1969 CZ 250 in eastern Washington. I loved that 250, but a few months later, my old 360 became available when Dan decided he was done racing, and figured I'd want to buy it back, (at an astounding amount of money, I might add), since prices on these bikes have skyrocketed since I sold it to him. Anyhow, the '69 250 recently went to a good home in southern Oregon, where Rick will take good care of it, I have a feeling. It's so good to have the 360 back!
Thank you for sharing your story and CZ with us Clay!