1968 Yamaha DT1 250 Modified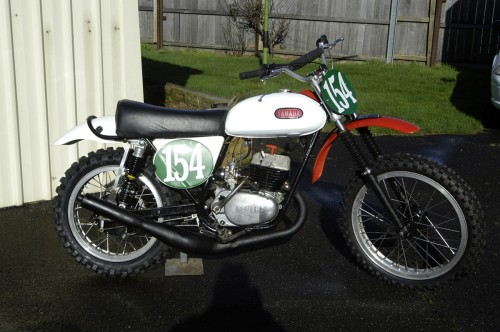 Here we have a 1968 Yamaha DT1 250 from Iain Cameron of Tasmania, but probably not like any one you've seen before. This one has been chopped and stripped from everything that made it dual purpose, to an mx machine. The original DT 250s produced an honest 22.8 hp at 7000 rpm with a 5 speed gearbox and a 6.8:1 compression ratio.
What Iain says about his DT1 250:
A slightly modified DT1, the frame has been lowered 50mm, YZ250A gears and clutch, and painted up in the works bikes colors from 1970 Yamaha team. The forks are of a '73 MX250 and wheels are mud catchers. The bike is used for competition and also is used each year in the Australian titles.
Great looking bike Iain, thanks for sharing!