1967 Greeves 250 Challenger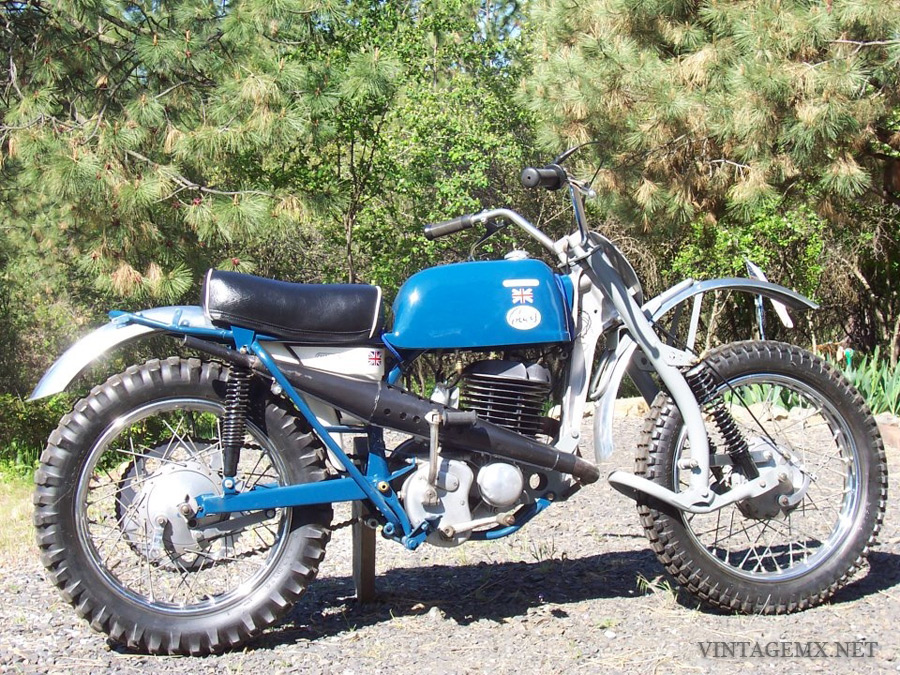 We here at VintageMX.net are starting to get a little jealous of Kenneth Jordan, the man has some gorgeous vintage mx bikes! Today he shares his beautiful 1967 Greeves 250 Challenger! Be sure to also check out his 1974 Bultaco 360 Pursang and 1976 Alpina!

This wonderful 1967 Greeves 250cc Challenger has been in our family for 44 years. Brother Steve bought it from another guy when it was only a year old in 1968. In 1969 he traded it to my oldest brother Jace, for a Corvair (car). He rode it for a year or so, and then it sat outside for the next 30 years. I restored it in 2001, funded by brother Jace (he made me put that in…ha).

It's pretty much stock, except bored one over, and new paint and seat recovered. The front fender and Amal carb are new also… purchased from the "Greeves Guru" Frank Conley. We start it every couple years, and it runs great… just a little loud.
Thanks again Kenneth!